My name is Dennis McClung, President & Founder of Garden Pool, an international public charity for sustainable food. I am fundraising to help bring the first Public Seed Library to the country of Haiti!
Seed Libraries are a seed-lending program with collection of seasonal garden seeds available for free to the public. As president of Garden Pool, I have had the honor of opening Seed Libraries with public libraries to provide free access to nutritious food via garden seeds. We also provide education at the library to bring the art of growing food and seed-saving to the public. These programs have been wildly popular!  While volunteering with Garden Pool I have visited Haiti to build and teach how to replicate sustainable food systems. I admire the strong spirit an determination of the people and I love the island! In fact, I am returning this summer to build another food and water system for hundreds of men, women, and children that lack fresh water and food security.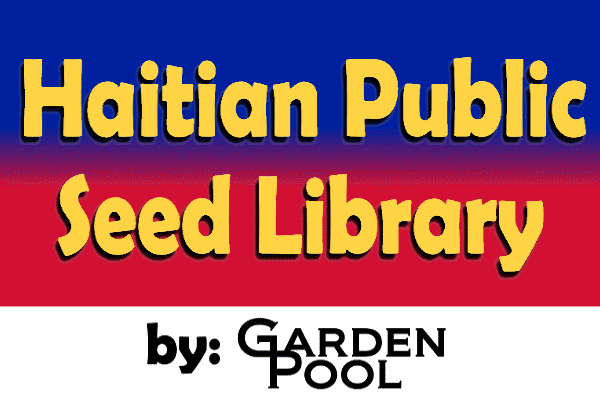 I would like to bring the first Public Seed Library to Haiti to provide Haitians with public access to a wide range of seeds for nuts, herbs, berries, fruit, and vegetables. I feel that this will be an amazing program that will provide locals with high-quality heirloom seeds to grow at home and seed save for the next crops.
Bringing a Public Seed Library to Haiti will increase food-security, give greater access to a wider diversity of food, and provide much needed nutrition!
Please donate to help make this happen! All funds will go directly to supplying seeds, hiring a Haitian agronomist to serve as a Seed Librarian, constructing the cabinet to house the actual seed collection. and computer access to maintain the database.
I would like to bring the Seed Library to Haiti this Summer! I will be there in mid-June through early-July. I would like to have the funds raised by early-May in order to get everything in order for the trip.
Thank you for helping to change the lives of an entire community. The Haitian Public Seed Library will be the most beloved Seed Library in the Western Hemisphere! I appreciate any donation, small or large, to help make this happen!